Our goal is 100% customer satisfaction. Please let us know if you need additional information and we will be more than happy to provide it to you.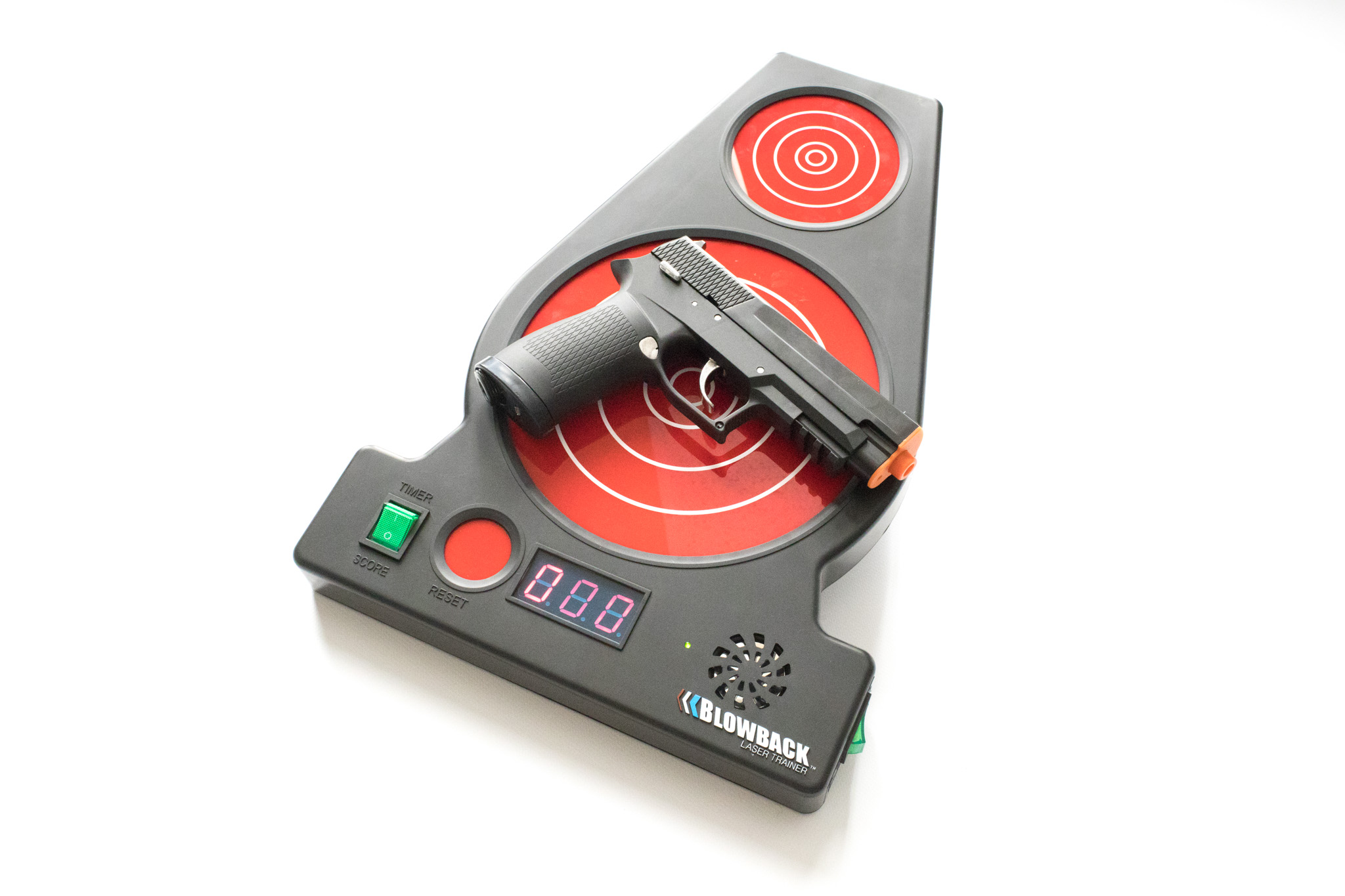 PRODUCT SERVICE & REPAIR
All products sold by Rustbelt Industries LLC are under a 90-day warranty from the manufacturer. If the product is not operating properly during the warranty period, please send us an email to: infor@blowbacklasertrainer.com.
WARRANTY
Rustbelt Industries LLC offers a 90-day conditional warranty on our Blowback Laser Trainer®, magazines and target products. The warranty is expressly granted only to the original purchaser of the Blowback Laser Product. Our warranty covers defects in workmanship and parts of our Blowback Laser Products for a period of 90-days from the purchase date by the original purchaser. During the 90-day warranty period, Rustbelt Industries will replace or repair at no charge the Blowback Laser Product when an authorized Rustbelt Industries service representative determines it is defective in workmanship or parts. The purchaser is responsible for all shipping and handling charges for returns to Rustbelt Industries. Should it be determined that your Blowback Laser Product has been mishandled, tampered with, altered or misused, improper maintenance or dismantled, the warranty will be immediately null and void. The purchaser is responsible for all shipping and handling charges in the case of a voided warranty. If you are experiencing a problem with your Blowback Laser Product, please download and fill out the Warranty Form below.
INSTRUCTIONAL VIDEOS
Please review our instructional videos, they will help you get to know and understand how to work with and maintain your Blowback Laser Trainer®. If you still have unanswered questions, please email us with your questions, and we will get back to you with answers as soon as possible.
SHIPPING INFORMATION
Most items will ship within two days of purchase (pre-orders excluded). The shipping carrier will be United Parcel Service (UPS). Our ability to ship to P.O. Boxes may vary depending on location. The shipping carrier will forward a tracking number to the email address provided on the Order Form. Credit card authorization must be received prior to processing.
OWNERS MANUAL

350 East Easy Street Ste. 2
Simi Valley, CA USA
HAVE A QUESTION? WRITE TO US